Body by Nature
With Sheira Kahn
March 15 - 17, 2019
Join us at a Body by Nature retreat on the Land, a 162-acre sanctuary in rural Northern California, where you will establish a calm, intuitive, and pleasurable experience of eating.
This retreat is taught by 
Sheira
Kahn
, a renowned psychotherapist who has been helping people recover from disordered eating for over 17 years. 
She
 shows clients who dislike their bodies and feel a sense of failure and despair about eating how to have a harmonious and easy relationship with food – and themselves. For the first time, her method is available in a weekend format, co-hosted at The Land with 
Body By Nature
.
A bulimia survivor, 
she
 brings deep personal knowledge about the internal discord that gives rise to disordered eating and the tools that bring lasting recovery. Blending recent research on psychology, neurology and attachment with her own extensive clinical experience, 
Sheira
's approach is unique and comprehensive, providing tools to reduce eating problems and body shame at their roots.
In this weekend, you will:
Take steps to calm your nervous system from the inside out to prevent emotional eating.
Learn why diets, programs and food plans don't work and how they created your unwanted eating behaviors.
Develop a meditative eating practice that supports you to eat the right amount at the right time in any situation.
Find out what self-love and self-hatred truly mean, and how they operate in your eating habits and your relationship with your body.
The Land is an exquisite preserve in Mendocino County where the forest and fresh air reflect the relief you seek from the cycle of restriction and despair. Come taste the serenity of this place and experience what it's like to be at peace with your body and food.
Sliding scale available.  Contact the Sheira at 415-336-4631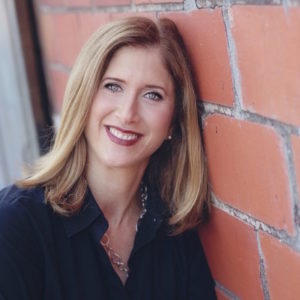 Sheira Kahn, MFT, co-author, The Erasing ED Treatment Manual
CEUs available for nurses, psychologists, social workers and MFTs.
Click here for more information https://www.academeca.com/CEUReg/SeminarInfo.aspx?seminarId=2581
Leader
Sheira Kahn
A recovered bulimic, Ms. Kahn is a Marriage and Family Therapist in private practice and co-author of The Erasing ED Treatment Manual (available on Amazon). She has been teaching her method for reducing the inner critic and learning to trust the body since 1999. In addition to instructing clinicians at UC Berkeley Extension and Marin CAMFT, she has been the eating specialist at three Bay Area drug rehabilitation centers. She currently presents her method to individuals at workshops and residential retreats in Northern California. Here is a partial list of venues where Ms. Kahn has taught: UC Berkeley Extension, Henry…
Learn more about Sheira Kahn